Solve grocery shopping woes with this nifty Instacart app. Let your customers shop for daily needs from a wide range of produce and have them delivered to their doorsteps. Follow operations in real-time and earn commissions for every successful order. No more billing queues, no more hauling carts. This is the beginning of the end of grocery shopping as we know it.
services include
---
Account Page
---
Control the basic profile settings in this page. Invite your friends using referral options and gain points.
Order Page
---
Get hold of all the products that you've ordered up until now. Repeat the process, happy eating!!:)
Wishlist Page
---
If you like something you find and would like to have it over and over again add it to your wishlist.
Notifications Page
---
Instantly update yourself about the status of the product that you've ordered and continue munching.
Instant Search
---
Get your cravings covered with this option. Search, select toppings , add to cart, pay and enjoy your food. That simple !!
Page for each product
---
Get to know more about a particular dish, details about the provider and other user reviews.
Turnkey Solution
---
All our products are 'Turnkey'. You can start with ZERO time-to-market, capture the largest market-share and become the leader everybody else plays catch up with.
Powerful Admin Dashboard
---
Complete control of your websites and mobile apps is comfortably available in your admin dashboard. You can push messages to your apps and everything
Scalable Product
---
Have plans of taking off and scaling up rapidly? We got your back with the most scalable robust products in each category.
Whitelabel Solution
---
Our solution is entirely whitelable to put whatever brand you want. Your users or providers will never know about Instacart .
Cost Effective
---
Instacart is the most featureful product in its tier with pricing from the bottom of the barrel, prolonging your runway
Native Mobile Apps
---
Both our iOS and Android apps are built natively so that they perform with the best user experience in respective platforms
APP Features
---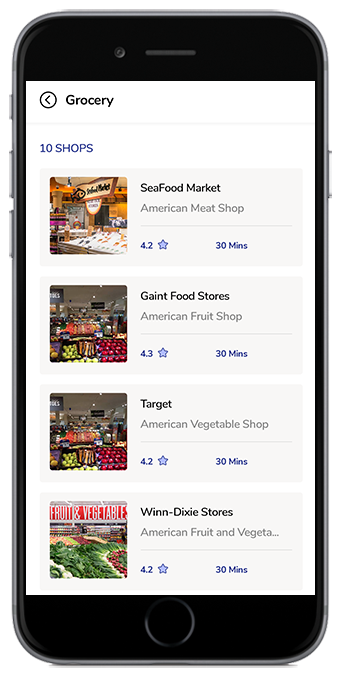 Paid Plugin
---
Bitcoin Wallet Integration $1000
Integrate our bitcoin wallet and start trading with thousands and millions of bitcoin users globally. Highly secured and seamless.
Voice Calls (VOIP) $1499
For a small cost we will be able to build in voice calls inside of the app so that none of your bakers and customers will be able to share each others' numbers

Video Calls $2499
For a small cost we will be able to build in video calls inside of the app so that none of your bakers and customers will be able to share each others' numbers

Wallet System $1999
Your users and bakers can both have a Wallet account inside of your app so that they can have in-app credit to use service and cash out when they want

Adservice Integration $499
Facility to integrate Adservice modules upon your request
Video Integration $999
Use this module in the application to present the food to users virtually.
Language Translation $199
The entire Xuber apps, website and backend will be translated to a language of your choice. Down to all the button labels, login text etc
Gifting card option $499
Users can gift their friends some Food points using this module on special occasions.
What We Offer
---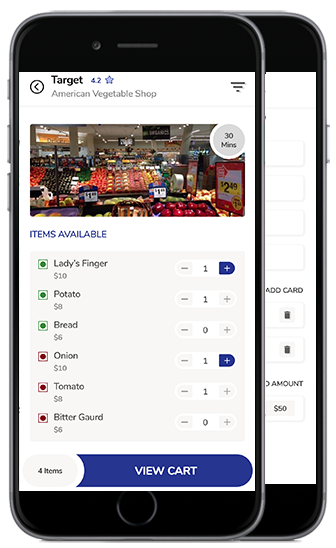 Mobile Apps

Whitelabel iOS and Android apps for your customers and bakers all built in native iOS and Android source code for brilliant execution

Web App

A featureful front end website for your customers and bakers to login, buy a product, pay, give feedback and check order history.

Admin Dashboard

You also get a powerful Admin Dashboard to control your entire business from validating and approving different user groups to adding different payment methods

100% Customizable

The entire code of the Server, Admin Dashboard, iOS and Android apps are given with unencrypted code and complete documentation

Payment Options

Instacart is built with Paypal Mobile SDK, Stripe Credit Card Processing and Cash on Delivery as default available methods. We can add more upon request
User Validation
---