Coin Market Capitalizations, The Clever Approach
---
Due to the quickly evolving crypto world, it can be hard for users to keep track of the latest coins being sold on the market. For them to make a well thought out decision before purchasing a coin, they need to have access to the thoroughly researched data. Fortunately, with a Coin Market Cap , you are able to produce your own list of coins and exchanges based on the real projects and ventures. Users can be given the ability to check the ratings of the cryptocurrencies in accordance with the capitalization amount thus benefiting from making the best choices. Take a lead in the digital market by bringing innovative crypto approaches to the table with the help of the Coin Market Cap.
Coin Market Cap Development Services
---
GLOBAL CHARTS
---
Take a look at the price chart for the selected token obtained from the freshly collected data.
QUICK SEARCH
---
Search your preferred cryptocurrency or exchange by entering their first few letters.
GAINERS & LOSERS
---
Compare the major profit receiving and profit losing players of the market.
NEW ADDITIONS
---
Always be in the know of the new coins and exchanges appearing on the app.
HISTORICAL DATA
---
Check the former data records and sort it by time intervals (day, month, year).
APP Features
---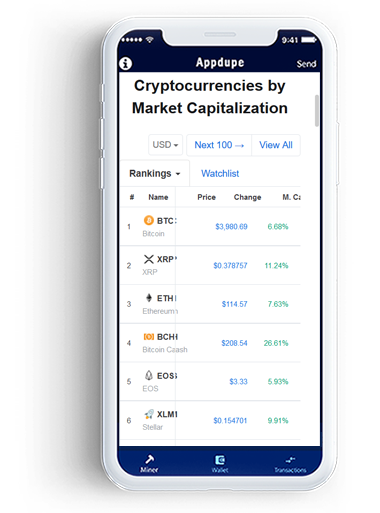 Solutions We Offer
---
Turnkey Solution
---
All of our products are provided on the turnkey basis. You can start with ZERO time-to-market, capture the largest market share and become the leader everyone else tries to catch up with.
Powerful Admin Dashboard
---
Complete control of your mobile app is readily available in your admin dashboard. It has a user-friendly interface and is easy to customize.
Cost Effective
---
Coin Market Capitalization is the most resourceful product from the bottom of your barrel, prolonging your corporate runway.
Paid Plugin
---
Bitcoin Wallet Integration
$1000
Integrate our bitcoin wallet and start trading with thousands and millions of bitcoin users globally. It is highly secured and seamless.
WordPress
Integration
Automatically create a coin page for every cryptocurrency with the help of the Marketcap APIs. It can be easily sorted by the cryptocurrency price, rank, volume and marketcap.

Language
Translation
Choose your preferred language of the app's backend and frontend, and enjoy the ease of the navigation.

Crypto Price
Alerts
Stay informed with the instant app notifications when your favourite coins rise or fall.

Portfolio
Management
Effectively manage and monitor your coin gains in the portfolio designed for hassle-free tracking.
What We Offer
---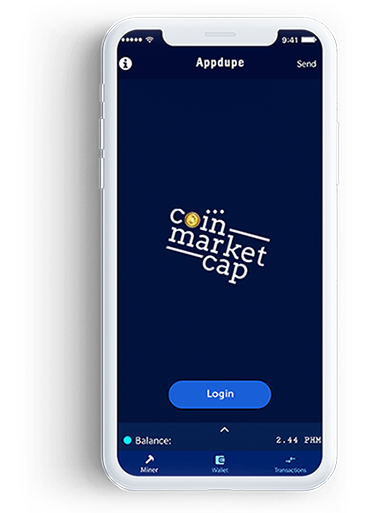 Mobile Apps

Easy to use, technically advanced, seamless mobile apps for any given vertical.

Web App

Apps built on avant-garde technologies. Highly functional, pro-customizable, friction-free in-app functionalities.

Admin Dashboard

All-in-one dashboard to quickly skim through the app's activities and overall performance.

100% Customizable

Boundless customizing options with immediate add-on support for quick app transformation.

Payment Options

Secure payment options via any authorized online payment portal.