Uber for Tow Trucks, Help in Need
---
We all would have been in a situation where we would have been stranded in the middle of nowhere with a range of problems like flat tires, no fuel, stuck in a ditch and many more. Instead of taking help from a total stranger passerby, you could be more assured if help is on the way. Uber for Tow Trucks is roadside salvation. Your car could be stranded in the middle of the highway for a plethora of reasons. Whatever the reason could be, the customer could use the Uber for Tow Trucks app and check for the nearest tow truck to help you. The Truckers can pick up the requests of the stranded customers and help them get out of any thick spot. With the on-demand truckers to help customers, drivers can feel assured that help will be available with the click of an app. For entrepreneurs who have a fleet of tow trucks can expand their business with Uber for Tow Trucks.
Dedicated Tow Truckers with the click of an app
Tow Trucks are salvation for any stranded drivers in highways. Give your customers the satisfaction of tow trucks available on demand in the click of an app. The traditional way of tow trucking business has been replaced with the entry of On-demand market. Customers need everything on the click on the app for instant gratification. Customers can render the services for tow trucks in the Uber for Tow Trucks apps with ease.
Profits coming off on Uber for Tow Trucks app
Imagine a business where a fleet of Tow Trucks can be supplied on demand to stranded customers along the highway and giving them reassurance that help is on the way. For every request the trucker takes up and completes the job, a commission will be cut to the trucker and the entrepreneur alike. Get professional truckers on demand from Uber for Tow Trucks app.
services include
---
Live Geo­tracking
---
Your Customers can always see where the nearest drivers are in real time in your customer facing mobile apps.
Change/Cancel Booking
---
Your customers have the comfort of changing or cancelling a booking at any time.
Talk to your Driver
---
With our Customer and Driver apps, your clientele and providers can chat or call from within the app.
Work History
---
Customers and Drivers can check the service history and see where their previous points of service requests.
Review System
---
Both drivers and your customers can see the history of jobs with reviews so that they can get better.
Native Mobile Apps
---
Both our iOS and Android apps are built natively so that they perform with best user experience in respective platforms.
APP Features
---
Trucker's availability toggle

The Trucker can make their availability simple with the availability toggle and choose to treat Customers within your free hours.

Trucker Profile

Customers can view the detailed profile of the concerned Trucker's years of experience, specialties, visiting fees and the nearest radius of the Trucker with ease.

Schedule Appointment

Customers can book an appointment with the nearest Trucker for any type of services required for the Customer anytime they need. They can also cancel the booking without any hassles.

Push Notifications

Customers who have booked the services of the Trucker will receive details of the Trucker and vice versa.

Payment Integration

You can choose to pay for integrated payment with your Debit or Credit cards that will be automatically deducted from your cards.

Geolocation

With Geolocation services, the Customer and the Trucker can find each other on maps and their location with ease.

Search by Specialist

The Customer can choose a specialist by making extensive use of the formidable search engine and find out the required special Trucker for your service.
God's eye view

Track your requested Trucker till he/she reach your destination with Geolocation services.

Book and Cancel Appointments

The Customer can book and cancel appointments with the same ease and without any hassles.

Bill Estimation

The app automatically calculates the final bill for the Customer taking many factors into consideration like the Trucker fee, distance to be covered, etc.

Installation of App

The installation, upload, and configuration of the said app along with its database, services on Google Play store and iOS AppStore will be done free of charge.

Advanced Analytics

Get a bird's eye view of customer's and Trucker's activities, the number of requests, numbers of bookings, commissions earned most visited location and much more.

Advanced Reports

With advanced reports, you can check out where the areas that need more marketing to increase your commission. It also gives you a clear-cut idea of planning your business.

Accept/ Reject Request

The Trucker can accept or reject requests based on their own availability. If they are committed to another Customer they can reject the request and another provider may take it up.
Verified Providers

Any service availed by you will have certified and verified providers by the company. Verified providers will assure the reliability of getting the service done.

Lifetime License

We provide you with a lifetime license for your brand or domain and we provide you with the renewed license with only one payment.

Responsive Web Panel

Book a service with few click on responsive searches and easy to book without any hassles or confusions to customers.

Profile Setup

Customers and service providers can create their profile and other information with ease and set up their profile.

OTP Verification

The service provider and the customer alike gets authenticated by our apps. An SMS notification containing the OTP will be sent to their registered number which in turn eliminates the fake users and requests.

Referral Earnings and Friends Invite

Customers can invite their friends to try out your service which in turn increases your customer base. Customers can earn a small percent of referral with the number of friends they have invited.

Heat View in Admin

The admin can see where the customers are looking for Trucker in certain locations so that the admin can reroute the Trucker to those locations and pick up requests.
Security

Your app will be secured with a layer of SSL certificate and additional security on the optimized code. This gives a vote of confidence among your customers while doing financial transactions to your app.

Customer Support

Your app should contain Customer Support that will handle all types of services. Handle the requests and grievances alike using God's eye view and resolve any issue the customer raises.

Billing Administration

Allow your accounts team to have a separate panel for sorting out your financial details. You can choose to restrict them from accessing other sections.

Separate Dashboard for Delivery Personnel

The Trucker gets a separate dashboard for getting requests from Customers, availability toggle, commissions earned and such.

Legally Protected

Every request is tracked via GPS Tracking system. In any worst case scenario, the details of the geographical location will be needed for legal issues.

Booking through Phone/SMS/Email

Not every customer owns a smartphone to download your app. Get all types of requests like a Phone call or SMS or Email and provide services for the customers.

Email Notification

A proper Mail format that contains the details of the service such as the final bill breakdown, service provider's details and such will be much appreciated by the customer.
Stripe Payment Gateway

Stripe Payment is integrated into the app that makes it more robust and secure. Stripe allows the customer to securely enter their card details and every time the customer requires a service the final payment will be deducted automatically.

SMS Authentication

Customers and Trucker alike will be initially authenticated by our app. The SMS with OTP will be sent to the respective number when they register thereby eliminating fake requests and users.

Review and Ratings

Customers can place their ratings and reviews for the Trucker they have committed for the request. Comments can also be placed on the said Trucker. Higher rating Trucker will be placed on the field first for customer convenience.

Commission Tracking Report

The whole process of the system is based off on the rate of commission the service provider makes per day. This report explicitly explains the details of the commission earned by the service provider to manage their finances.

Booking for Scheduled Time

This feature is useful for customers who want to book or schedule a service for a later time. Irrespective of the situation that presents itself, customers can book in prior.

Set Trucker's Range

As the admin, you can set the distance range of the Trucker who accepts the request. So that when a customer places their request the Trucker in the specified distance range will receive the request.
Solutions We Offer
---
Turnkey Solution
---
All our products are 'Turnkey'. You can start with ZERO time-to-market and capture the largest market-share.
Powerful Admin Dashboard
---
Complete control of your websites and mobile apps is comfortably available in your admin dashboard.
Scalable Product
---
Have plans of taking off and scaling up rapidly? We got your back with the most scalable robust products in each category.
Whitelabel Solution
---
Our solution is entirely whitelabel to put whatever brand you want. Your customers will never know about Tow Truck.
Cost Effective
---
Tow Truck is the most featureful product in its tier with pricing from the bottom of the barrel, prolonging your runway
Native Mobile Apps
---
Both our iOS and Android apps are built natively so that they perform with the best user experience in respective platforms
View Demo
Get both the Android and iOS apps for free. After all, building a business doesn't have to cost you a bomb!
Paid Plugin
---
Bitcoin Wallet Integration $1000
Integrate our bitcoin wallet and start trading with thousands and millions of bitcoin users globally. Highly secured and seamless.
Schedule Bookings $699
Your customers can book a service for a later time and date. Your Drivers will get notification of a later appointment and will be shown their
Live Navigation $499 Now Free!
With this feature your Driver can navigate to your customer within the app and not have to switch between apps
Geo fencing $750
This feature uses GPS tracking to create a virtual geographic boundary and triggers a response when the taxi enters or leaves the boundary.
Chat Integration $500
Once the ride has been accepted by the driver, chats and calls can be initiated by the driver or rider to communicate with each other
God's eye view $500
This feature allows the admin to view factors like overall earning, list of users and drivers with details, busy or

Multi Language $499
The entire Xuber apps, website and backend will be translated to a language of your choice.
MLM Viral Marketing $750
Use multi-level marketing by having your riders and drivers use referrals to promote your business. It creates a win-win situation for all.
Bidding Option $1000 Now $750!
Allow riders and drivers to take advantage of the best possible options by letting them bid for the best prices for the rides. This gives them a sense of satisfaction
Promotion Codes $999 Now Free!
This feature enables your customers to share a promo code to their friends and peers so that they both get better discount and brings virality to your app

Video Calls $2499
For a small cost we will be able to build in video calls inside of the app so that none of your providers

Wallet System $1500
This feature enables the passenger to top up money into his wallet account within the app. Mobile Money can be used to top up or admin can top up
Voice Calls (VOIP) $1499
For a small cost we will be able to build in voice calls inside of the app so that none of your providers
App Screenshots
---
An enhanced version of Tow Truck app. Built with pure technology expertise to help entrepreneurs prosper.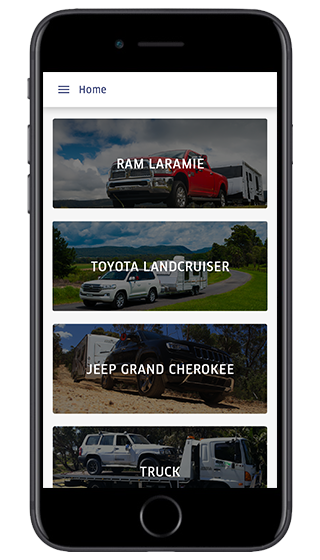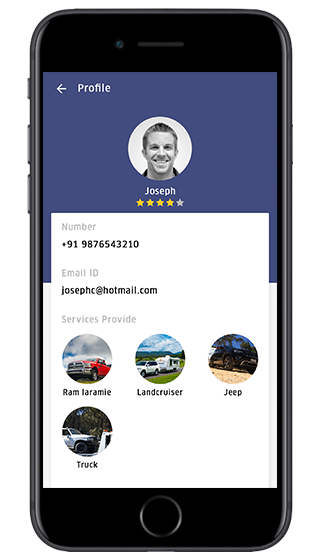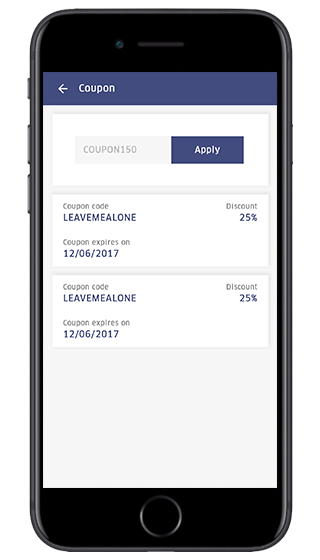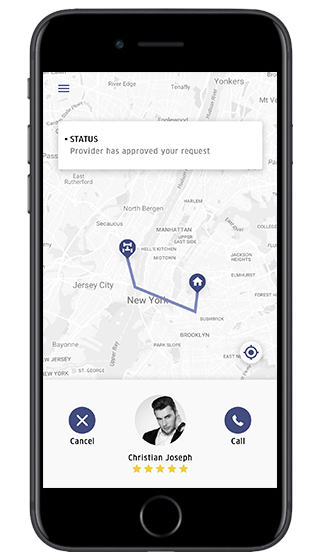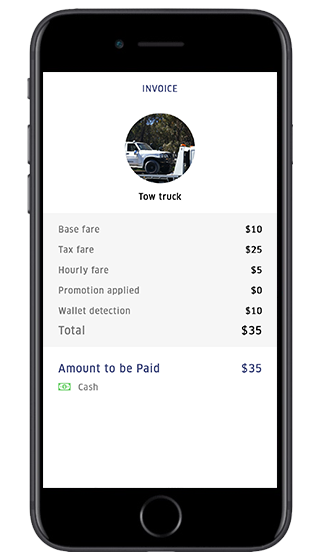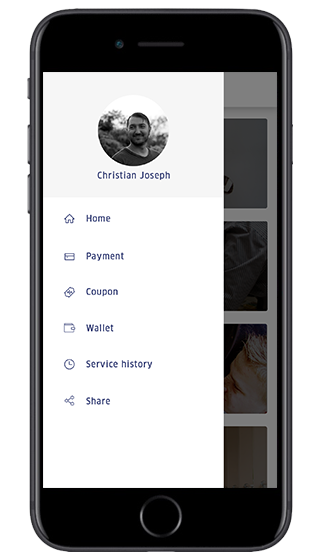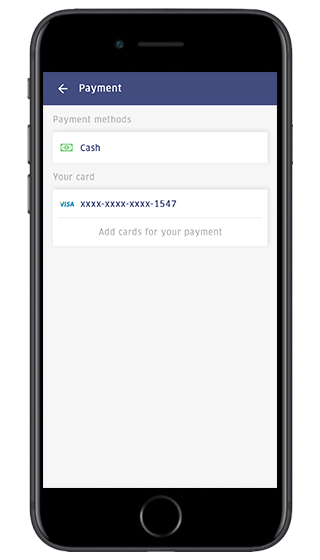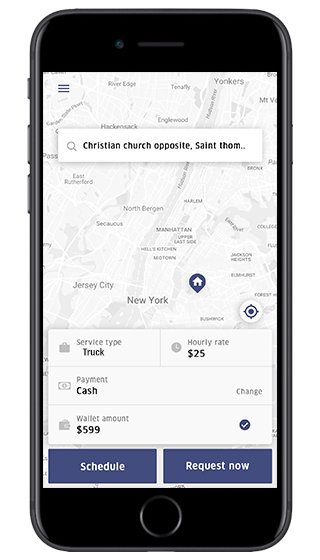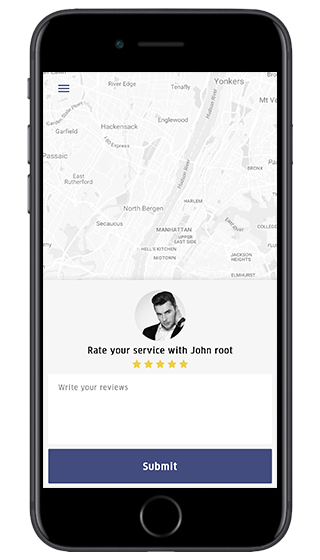 What We Offer
---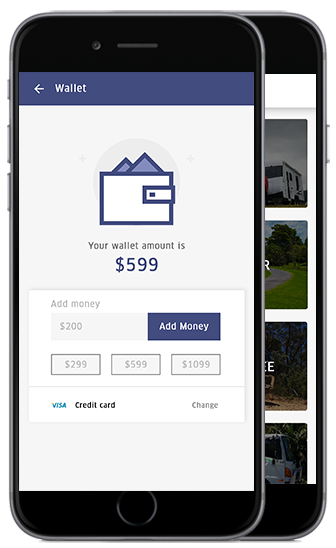 Mobile Apps

Easy to use, technically advanced, seamless mobile apps for any given vertical.

Web App

Apps built on avant-garde technologies. Highly functioning, pro-customizable, friction free in-app functionalities.

Admin Dashboard

All-in-one dashboard to quickly skim through the app activities and overall performance.

100% Customizable

Boundless customizing options with immediate add-on support for quick app transformation.

Payment Options

Secure payment options via any authorized online payment portals.
Toggling
Availability
We own expertise in rendering and stretching services for the development of Mobile Apps, Web Apps, Web-Hosting, UX & UI designs, Digital Marketing, Support, and associated services as claimed by our clients.
Launderers can turn on and off their availability with a flick of a toggle button. Apparently, they get to decide their working time and sort.

Anyone who is looking to work on a part time basis can sign up to be a tasker. An open portal for those who are ready to do extra.

This could be a recruitment marketing point for your startup to get students to try working for you and make a buck.

Makes the reporting and picking up the day's work schedule a lot easier. Convenient way to keeping the providers/users posted about one's availability.
Review
System
We own expertise in rendering and stretching services for the development of Mobile Apps, Web Apps, Web-Hosting, UX & UI designs, Digital Marketing, Support, and associated services as claimed by our clients.
After flagging every service request both parties will be given a feedback form to complete.

The launderers will give feedback about their clients helping you weed out rude or non paying customers from your admin dashboard.

Customers will love being able to talk to you about how their
experience was.

Customers can leave feedback about the launderers too. Can also speak lengthy about how pleasant or bitter their experience was.
Outreach
tow truck providers
We own expertise in rendering and stretching services for the development of Mobile Apps, Web Apps, Web-Hosting, UX & UI designs, Digital Marketing, Support, and associated services as claimed by our clients.
From the customer's app home screen, they can see the available tow truck providers around them and decide if they want to book a request before they do so.

This gives a more realistic expectation to customers about how long it will take for the nearest available tow truck provider to reach them.

With minimal customization, you can even allow users to look at the profile and reviews of tow truck providers near them and select the best one.

Tow truck providers can put on their availability calendar to build a dedicated list of tasks on their own preferred dates.
social
logins
We own expertise in rendering and stretching services for the development of Mobile Apps, Web Apps, Web-Hosting, UX & UI designs, Digital Marketing, Support, and associated services as claimed by our clients.
Customers can login with social logins such as Facebook, Twitter, Instagram
and sort.

This reduces the friction for new users to try out your service instead of having to type down useless informations.

To procure proper email ids a small customization can fix it. Implementation of widely available form builder service can come handy at this point.

Integrate short forms in order to save both your and your customers time. Keep the entry of extra informations optional.